Beat other options to the Facebook application for Android
Facebook Lite: the official alternative
Previously, your only options for a slimmer, less data intensive version of Facebook were the mobile site and wrapper apps. But now we have an official Facebook app that does the trick.
Facebook Lite is a standalone app that can replace the regular Facebook app. It uses less data and works on 2G networks or when you don't have a stable connection to the internet, meaning it won't cost you so much data if you want to keep your monthly bill low. It's also a small app, so it doesn't take long to download and install.
It's the fastest version of Facebook you'll find. See your friends' posts and upload photos quickly and efficiently. The app is compatible with most Android phones, even older ones. You don't lose too many features since you can still message and have group conversations, get notifications and share updates with multimedia attached.
Facebook Lite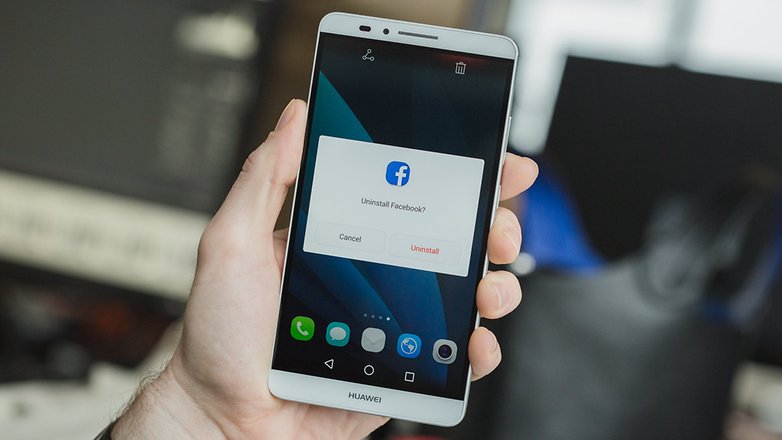 Facebook mobile site shortcut: for basic use
Let's start with the easiest and lightest method. If you head to Facebook in Chrome, hit the options button and select
Add to Home screen,
then you've got a quick and convenient way to check Facebook without all the resource-intensive bulk of the official app.
There's practically nothing you can't do via this method that you can through the app, either. In Chrome, just head to the options menu, go to
Settings > Site settings > Notifications
and make sure notifications are allowed, and you'll continue to receive notifications for new messages, friend requests and whatever else.
As you will see below, there are some extra features you can access with a little help, including a notification shade bar.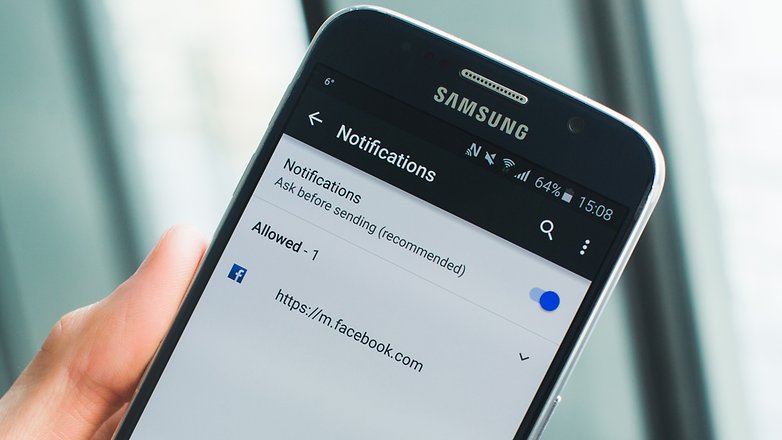 Tinfoil: for the original wrapper
As with all the apps listed from here on in, Tinfoil is little more than a wrapper for the mobile Facebook site, making it light, fast and far, far less resource-intensive than the official Facebook app.
Tinfoil is the original, open-source Facebook site wrapper. It receives less regular updates than Metal (see below), but it remains a decent choice. It offers increased privacy, stripping out Facebook's data mining capabilities from the mobile site and serving everything to you in a neat package.
Its UI is less polished than Metal's and there's no notification shade bar, but if you don't think you will miss that, or perhaps don't even want it, and you're looking for the original Facebook wrapper. this is it.
Tinfoil for Facebook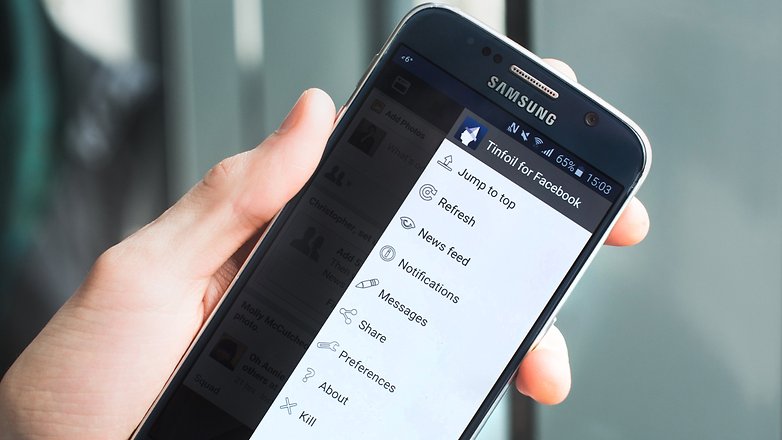 Metal: for a notification shade bar
Metal, which is based on Tinfoil, is unique in this list in that it provides a notification shade bar. From here, you can access your news feed, friend requests, messages and notifications. When you select any of these options, Metal opens a slightly diminished floating window. Opening the app proper provides the full-screen experience.
Metal also offers the broadest set of notification-syncing frequencies of all the apps listed here, ranging from every five minutes to once every five days, allowing you to conserve a little more battery if you're not an obsessive Facebook user.
It also receives more regular updates than the extremely similar Tinfoil and bears a nicer, Material Design UI.
Metal for Facebook & Twitter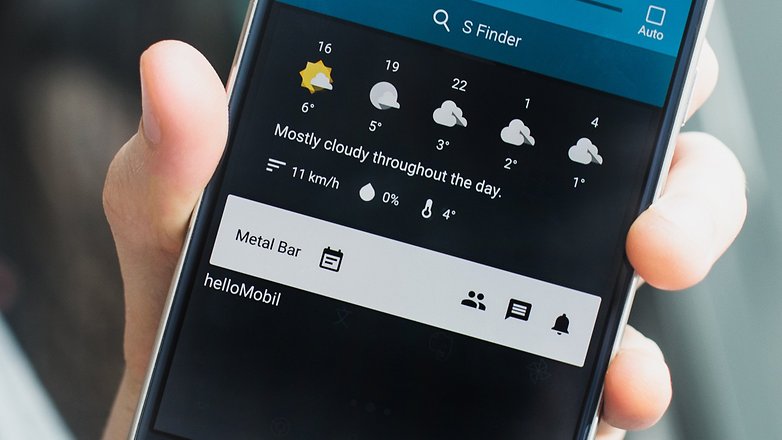 Toffeed: for the slickest experience
Toffeed provides perhaps the smoothest wrapper of all. It's crisp, clean and fast, and it also has an omnipresent circular button placed at the bottom right of the screen that you can press to make a post, be it a status update, photo or check in.
Another feature of note is that Toffeed enables more granular notification sync frequency options than any other app listed. Anything down to five minutes is possible, with smaller increments than Metal. This determines not only notification timeliness but also how battery-intensive the app is.
Toffeed for Facebook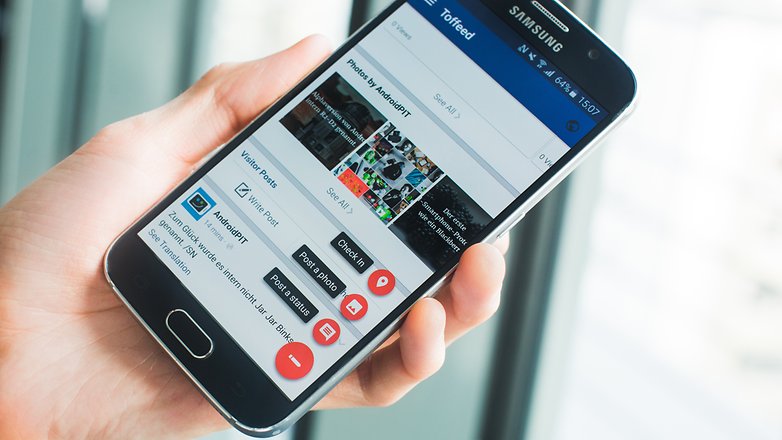 Hermit: for customization and more apps
Hermit stands out because it offers more than just a wrapper for Facebook: it offers a wrapper for absolutely any website at all. It also has the most customization options out of all the apps here. You can choose a two-tone color scheme, so, lo and behold, Facebook does not have to be blue and white!
It's super easy to set up and allows you sleek, resource-light material design alternatives to any number of memory- and battery-hungry apps you might have installed.
If you're looking for a broader, unified experience, then Hermit is a superb choice and could potentially prolong your battery life considerably.
Hermit • Lite Apps Browser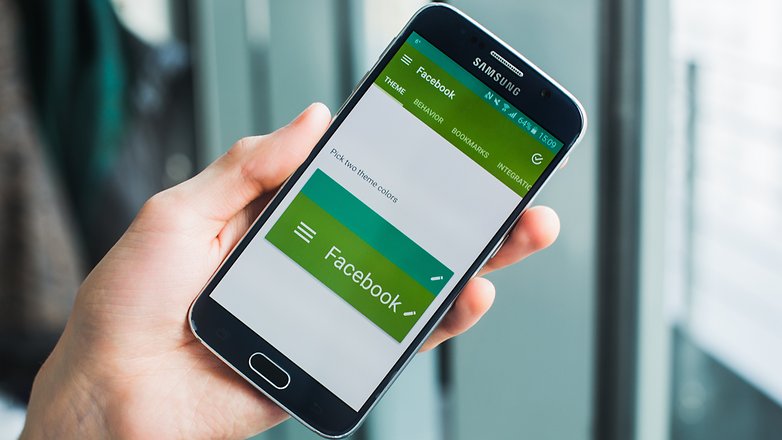 Swipe: for the closest thing to the Facebook app
The newest entry into the Facebook wrapper arena, Swipe places a heavier emphasis on UX and UI design than the other apps here. The app has the same battery- and memory-saving advantages – although, currently, it is slightly more battery-intensive than the other wrappers found on this page – but its main draw is how it functions more like the official app. Things like pressing on the active tab to scroll to the top of the page and tapping again to refresh the page will make this the easiest wrapper to transition to.
Its name comes from its tab-swiping navigation system, which allows you to scroll through your news feed, friend requests, notifications, and more, just by swiping left and right.
It also has a pin lock feature, securing the app against curious peepers, and there are a host of themes that change the colors, as well as four
Look and Feel
options that alter the layout and look of the app more drastically.
Swipe for Facebook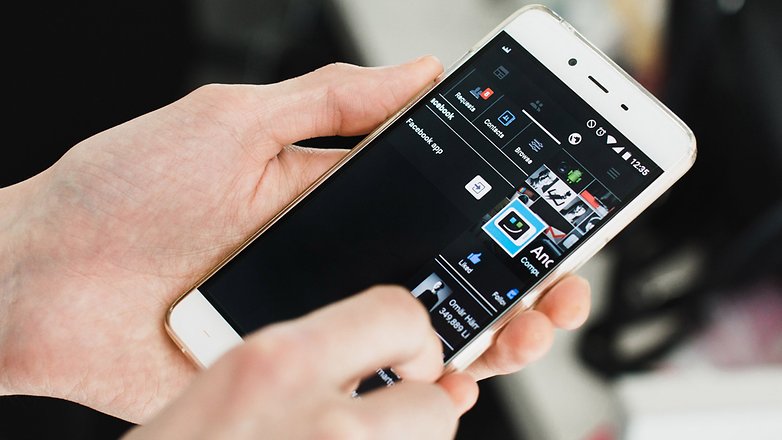 If none of these alternative apps suit you and you just want to limit your data use on the regular Facebook app, you can adjust how many photos you want to see by following Facebook's tutorial.
Have you tried any of these Facebook app alternatives, or you do you have another app that you prefer? Let us know in the comments